I just got back from Dreamforce '22 a few weeks ago (and posted a recap blog about it), so why am I talking about Dreamforce '23? Well, it's never too early to start planning for the future!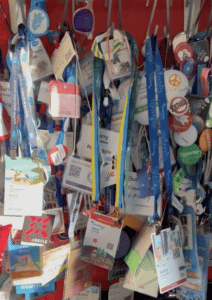 Dreamforce '23 is September 12-14, 2023, which is less than a year away! Below are my tips to hopefully increase your likelihood of attending the event and making the most of it while you're there.
Budget & Planning for Dreamforce
It's not too early to get business approval for the trip!
Have the conversation where you ask, "Hey, can I attend Dreamforce in 2023? I will add it to my budget request". With this conversation (and approval) early in your budget development process, there won't be a delay in taking advantage of the "early bird" registration rate when released.
Red Argyle works with customers to help with budget and innovation planning for 2023, including considerations for this event's highly valuable professional development. We're always happy to assist with your Dreamforce attendance justification.
I suggest you block the event on your calendar to make it visible that you plan to attend Dreamforce '23 on September 12-14, 2023.
Network & Make Salesforce Friends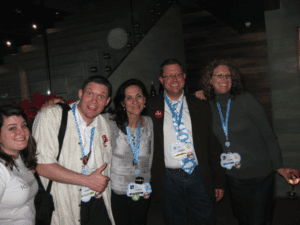 I've been attending Dreamforce since 2009, so I forget what it was like my first time attending. I often hear that Dreamforce can be overwhelming. Understandably, it's Salesforce's biggest event, with upwards of 50K attendees.
The best way to combat the anxiety that can come from attending your first Dreamforce, and enhance the value of your experience if it's not your first time attending, is to network now and make some Salesforce friends (me included!).
Tips on how to add Salesforce friends (who may be attending Dreamforce) to your network:
Attend your local Salesforce user group to find folks in your own backyard. If they're going to Dreamforce, make some plans together.
Try free online Salesforce events. Pay attention to who's asking questions and engaging, and try to connect with them after the event.
Follow popular groups on social. There are several Slack Channels (Try Ohana Slack, a vibrant community open to all!)
Get to know your Salesforce account team. If they go to Dreamforce, they'll roll out the red carpet for you.
Talk to your partners or anyone you buy services and licenses from. Partners often have events and functions for their customers and are always a friendly place to visit.
Consume Salesforce Content Now (and always)
Watch and enjoy some great content (most of which is evergreen!) from Dreamforce' 22 sessions here online.
Before attending the event next year, you can learn about business strategies, luminary speakers, and Salesforce truisms. If you get ahead of the game, focus your energy solely on the "what's new and interesting" sessions and lower that feeling of FOMO or being overwhelmed.
On the subject of Shoes (Yes, Shoes)

It's a running joke in the Dreamforce space to "pack comfortable shoes." Let me offer some advice.
You have a year to prepare, now is a great time to BUY NEW SHOES. And not one pair, but two pairs! Take the year to break them in.
My personal strategy is I alternate my shoes every other day to avoid any hot spots and give my feet a change. My go-to shoes are:
Conclusion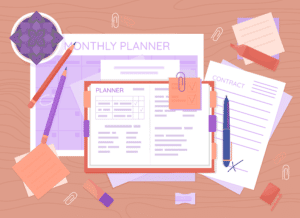 I hope these tips help you set up your 2023 year and Dreamforce for success. The running theme throughout this post is that you can never start planning too early. We're here to help if you ever want to discuss innovation for next year or Dreamforce strategy.