Empowering Excellence with Salesforce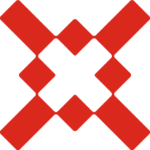 The Path to Knowledge and Success
Unlock the full potential of Salesforce for your business with the resources below, including tools, guides, and insights. Red Argyle works alongside our clients to embrace and work through complex challenges so that they can achieve the transformation they need to create impact. Take a look at a few of those success stories.
LEVERAGE THE POWER OF SALESFORCE WITH RED ARGYLE​
GROW YOUR COMPANY WITH SCALABLE SOLUTIONS THAT DRIVE GROWTH.​
Red Argyle is here to help if you are beginning your journey, growing your company or stabilizing your mature business. We can map out a plan, create order from chaos, and position you to leap to the next step.