In an age of innovation, it's essential to recognize that technology can create lasting impacts when applied with purpose and care. A standout scenario of this principle is the partnership between Community Connections New York (CCNY) and Red Argyle. With technology, the partnership has transformed how children and youth in Erie County, New York, obtain the care they need.
The Challenge: Streamlining Access to Life-Changing Resources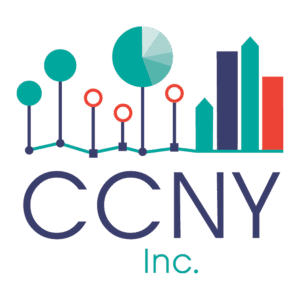 CCNY's mission revolves around supporting health and human service agencies in serving children and youth with serious mental illness in Erie County. Their initiative, High Fidelity Wraparound, aims to coordinate comprehensive services for families, but it faced an efficiency challenge.
Director of Evaluation and Analytics at CCNY, David Monroe, explains, "Coordinators and families struggled to navigate a sea of vendors and resources. Finding the right, culturally appropriate resource close to the families' homes was a lengthy process."
The Solution: A Game-Changing App
2010 CCNY partnered with Red Argyle to develop the "Family First" app. This innovative platform provided care coordinators with a user-friendly database of vendors, allowing them to connect families with essential services efficiently. Families also had a say in the process, empowering them.
Today, the Family First app remains a go-to tool for care coordinators. Families have quicker access to resources, with vendor responses now taking hours, not days.
Expanding the Partnership: SPOA App
The success of Family First led to a deeper collaboration between CCNY and Red Argyle, resulting in the Single Point of Access (SPOA) app. This app simplified accessing adult mental health services, efficiently facilitating housing and care referrals.
In the most recent year, the SPOA app handled over 1,900 housing referrals and 812 care referrals in Erie County.
Tech for People's Sake
What sets this partnership apart is its commitment to creating technology that truly serves the community. Both teams understand that tech must be practical and useful.
As new Salesforce functionality is released, CCNY updates its apps with Red Argyle's guidance. This collaborative approach ensures that the technology remains effective and relevant.
Moreover, the success of projects like Family First and SPOA has garnered support from government agencies due to the demonstrated impact.
In an age of ubiquitous technology, the CCNY-Red Argyle partnership illustrates how technology can empower communities and improve lives when designed with purpose, collaboration, and a commitment to lasting impact.