On April 20, energized Life Sciences professionals gathered near Philadelphia to talk about Salesforce at a Life Sciences Dreamin' Lunch and Learn. It felt like a wonderful return to in-person collaboration after a few years of Zoom and webinars.
I was joined by a panel of 4 other experts in the Salesforce and Life Sciences spaces. Together, we discussed many topics, including the news of Veeva transitioning off of the Salesforce platform, how we think Chat GPT, AI, and other conversational User Interfaces are going to change the way we work, and how we think regulatory bodies are going to meet the challenges brought by new technologies. From this lively discussion, I think there are three big themes.
Achieving innovation in highly regulated environments
It is often discussed how COVID changed the world. For the Life Sciences industry, it hit the accelerator on how quickly new drugs and vaccines could get to market. Watching this life-saving medication break the speed limit inspired many to wonder what else is possible.
In the world of Pharma and MedTech, it can be very tricky to achieve the fast-paced innovation we see in less regulated industries. However, with some creativity and the right partners, it's possible to create novel ways of treating patients, going to market, and discovering new treatments. We discussed how Salesforce is helping life sciences organizations modernize how they do trial recruitment, build partnerships, and gather insights.
Meeting users where they are
In the world of Life Sciences, many who live in it agree that it often moves at a glacial pace. During the conversation, one attendee remarked that she still logs calls as she did in the early 90s. Another remarked that she sees many Life Sciences organizations still using Salesforce Classic.
This slow pace of evolution for users is really painful. Technology is advancing all around them, and they feel left behind at work. This pain is worsened by implementing new tools with poor change management, no time for learning, and no consideration of how people want to work. When you put all this together, you get exhausted users. We discussed how Salesforce could improve onboarding new team members, managing company policies around adopting new tools like ChatGPT, and the benefits of continuous delivery of new features.
Productivity and the future of work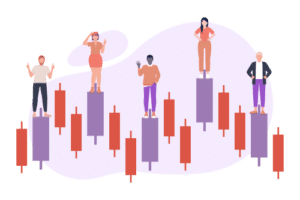 Much of our discussion centered around AI, Large Language Models, and Conversational user interfaces. To break it down into less technical terms: we are entering an era where we can talk to systems, and they will talk back to us. In a highly regulated industry, this might seem like a pipedream, but a wave of change is coming, and we all want to learn to ride it. Just this last week at Salesforce World Tour D.C., they demoed Einstein GPT, which allows admins to build flows by asking Salesforce a question. We are all exploring how these new tools will change how we implement Salesforce and, more than that, how our users work.
In conclusion, it felt really amazing to be back together in person. During our discussion, it often felt that we all had more big questions than answers, but it is a very exciting time to be working with Salesforce and Life Sciences organizations.
Reach out to start a conversation to see how Red Argyle can help your organization realize the power of what's possible with Salesforce.