This month, we're thankful to take a few minutes to learn more about Kristen Handler, Sr. Account Manager, here at Red Argyle. Kristen's positive and kind nature is something all Argylers notice. When asked how full her glass is, she quite positively has nothing but this to say: "I'm livin' the dream."
As a Senior Account Manager, Kristen focuses on supporting clients and maintaining long-term relationships. She subscribes to and champions that all Argylers contribute to account management by treating clients as the first among equals. It also helps that we have the best clients out there!
Tell us a little bit about your journey to Red Argyle.
I was a new Salesforce admin at a SaaS company about seven years ago. We hired Red Argyle to help with a Salesforce integration. This was my first experience with Salesforce, so my entire experience is intertwined with that project.
Everything I learned, from discovery to post-deployment support, was based on being a Red Argyle client.
Fast forward a few years, when Red Argyle was looking for an Account Manager, I knew my experience as a Red Argyle client would be powerful because I felt I could advocate for Red Argyle and the client simultaneously.
So, I became an Argyler because we have a values alignment. I believe good account management is consultative, patient, and thoughtful. We focus on something other than good sales months – we focus on the success of our clients over the years. I have client roadmaps that stretch actual years into the future. I'm afforded that space to be honest and collaborative with our clients without sales pressure influencing my decisions.
What's your most used emoji?
Party Blob! Especially on a punchy Friday.

What's your favorite Red Argyle core value and why?
It's hard to choose between our core values of transparent, articulate, or purposeful, but I have to say my favorite is transparency.
I disagree with the perception I hear a lot that sales can be "slippery" or dishonest.
I believe in honesty. So having an open conversation with our clients during the sales process removes much of the pressure. I don't see myself selling so much as explaining and partnering with our clients to get the most out of their investment in Salesforce.
Under what conditions do you do your best work?
When I have the opportunity to collaborate with the Services team, I feel most confident in my work. I don't design my sales: I gather client requirements, then ask my Services team what they need to deliver this work successfully. They make my job a joy by being excellent at their jobs, and I would be lost without them. Plus, they're just rad people.
The Services team is the face of Red Argyle. They solve tough challenges with their tremendous brain trust. So when I ask clients to rate their satisfaction with Red Argyle via a CSAT through Salesforce, that score reflects on that team directly. I'm confident with the quality of projects, reflected in the positive feedback I receive from clients.
What are you good at, and how did you discover it?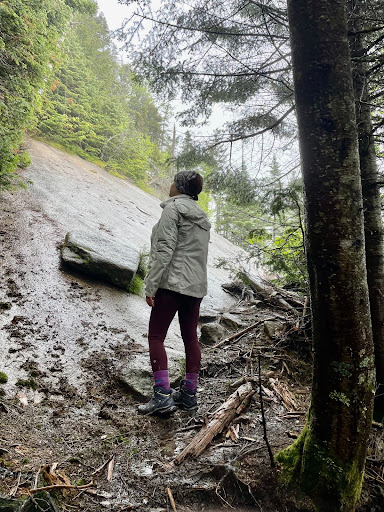 I'm curious. Always curious. Always asking, "why?" or "how?" This has served me well as a Salesforce admin, Sales Ops Analyst, and Account Manager. I can't help but ask questions, such as:
Why do you need this field on your page layout?
Why do you think this SDR made 60 calls but only set 4 meetings when this SDR made 30 calls but set eight meetings?
What are your scaling plans for next year?
I love this stuff!
I used to feel self-conscious about my curiosity. I've learned my curiosity is an excellent quality, especially if I take the insights I learn by asking questions and making them actionable.
What are your best life hacks?
I don't believe in hacks. I've found that the practices that bring me joy – long-distance running, hiking, good tattoos, and account management – take preparation and discipline. They all rely on good habits, dedication, and intrinsic motivation.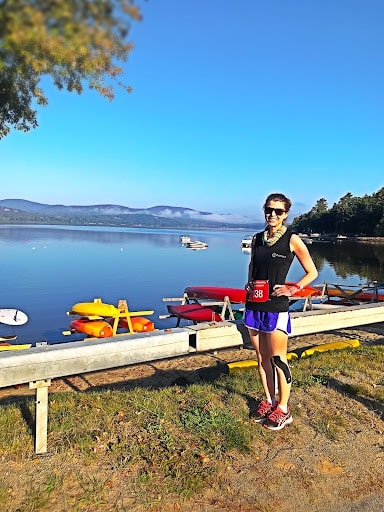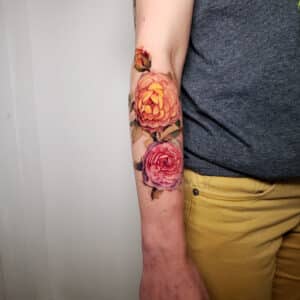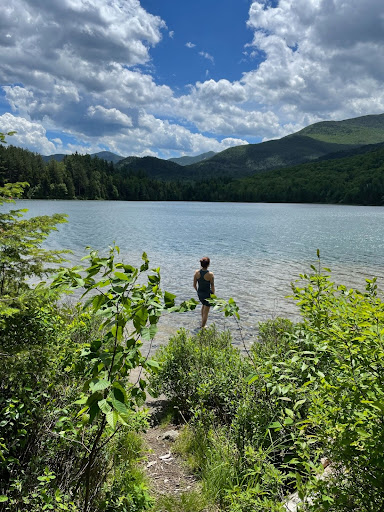 When you were a kid, what did you want to be when you grew up?
The Hermit Archetype. Still my life goal.
If you could visit a fictional place, where would it be?
The Halls of Nienna. While many view her grief as despair, it is the seed of hope. If you know what the Halls of Nienna is, we should be friends.