Argylers (as we call ourselves) are individually unique, yet their common drive to do good work and impact the world is evident.
To be an Argyler, we look for mojo. Individuals who value doing great work, going after what's important without waiting while iterating and improving along the way. They are constantly working on building and growing – and have fun in the process. Argylers are rockstars at work, but first, they are humans. We honor our inherent differences as people: from our interests to our personal life. Life outside work is celebrated: Argylers are one-of-a-kind, cool people.
To highlight our Argylers, we're kicking off a Q&A-style blog. It's fun and informative. So sit back and learn a little more about our very own Alexis Rivaldo, User Experience Designer here at Red Argyle.
Alexis started at Red Argyle as part of the RIT Co-op Program and loved it here so much that she never wanted to leave (and thankfully accepted a job offer and stayed).
What do you do here at Red Argyle?
As a User Experience(UX) Designer, I help design solutions that boost user engagement and create a superior Salesforce experience. Basically, I make Salesforce enjoyable to use.
What's your favorite Red Argyle core value: transparent, articulate, or purposeful?
Transparency is my favorite Red Argyle core value. I feel comfortable communicating, asking questions, and raising concerns. This drives innovation for me, my team, and our clients.
It's refreshing to work in an environment with co-workers with the same drive and energy to find opportunities to reflect on success and continually improve.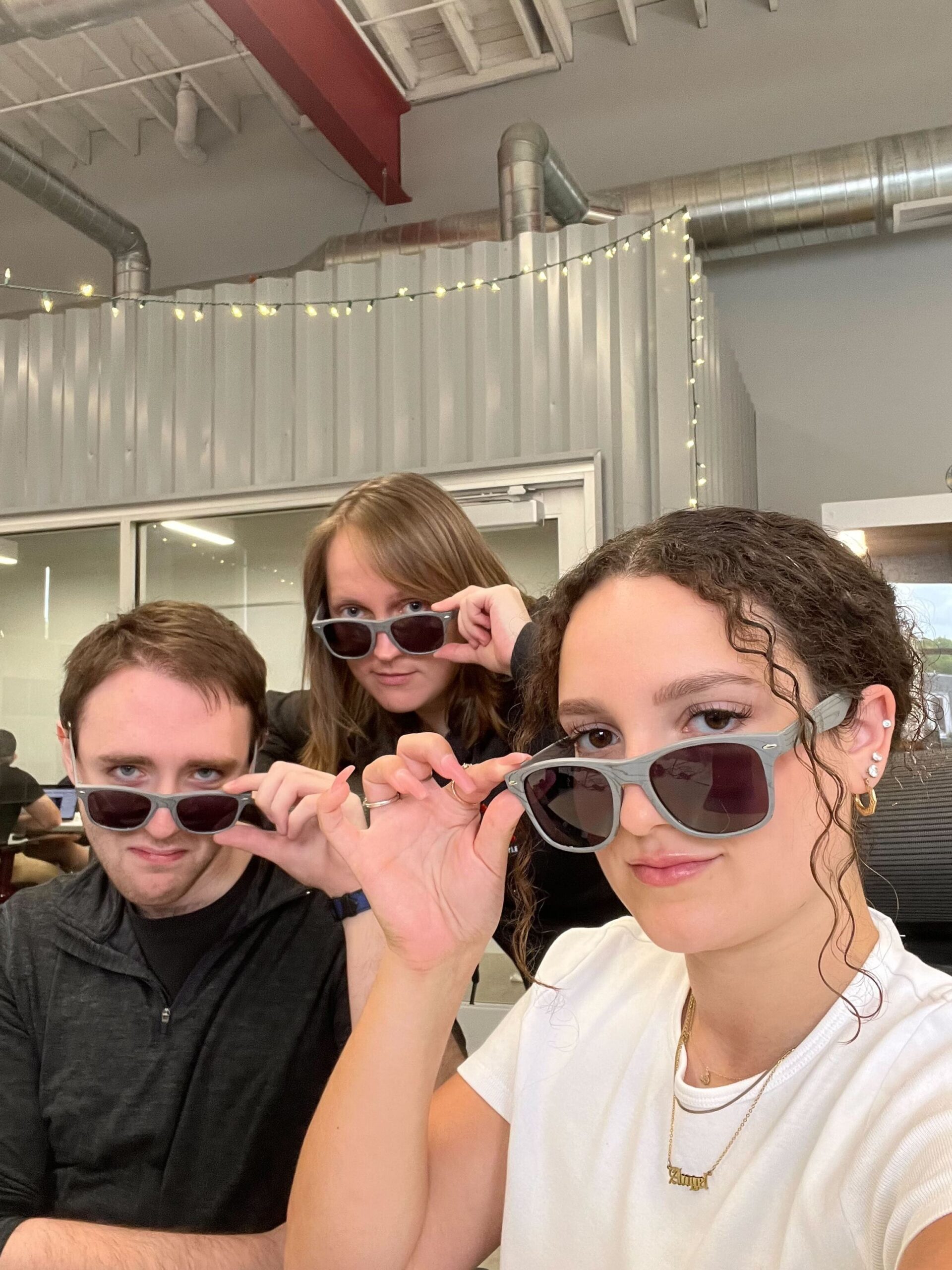 What's your go-to productivity trick?
When I'm low on creative juices, I stretch my legs and get oxygen flowing with a walk. Or I grab a mango dragonfruit refresher from Starbucks, which was helpful when preparing for my Salesforce UX Designer and Strategy Designer certifications.
What have you learned about life from watching movies?
I learned that if I go to Italy, I will meet a cute boy on a Vespa and get to perform "What Dreams Are Made Of" in concert with Isabella (like Lizzie McGuire). That's why I am going to Italy next year!
Tell us about instances when being told "no" made you work harder to succeed.
I had a hard time finding a co-op position amid the COVID-19 pandemic. I was feeling really discouraged. But when I landed the position at Red Argyle, I realized that any other opportunity wouldn't be right for me.
Now I'm at a company that I love. It's invaluable to work with people who care about each other, our clients, our work, and making a positive impact on the world.
If you could choose a superpower, what would it be?
If I could choose a superpower, it would be to fly. I want to see it all [the world], and flights are really expensive. I could save money and have a pretty stellar experience simultaneously–win-win.
It would be a bonus if my flying abilities allowed me to expand on space exploration endeavors. There just has to be others out there in the universe.