Argylers (as we call ourselves) are individually unique, we have a shared drive to do good work and impact the world is evident: rockstars at work, but first, awesome humans.
Today we're highlighting our one-of-a-kind Argyler, Aaron Black, Engineering Manager and Solution Architect/Tech Lead here at Red Argyle.
Aaron started as a paid actor in High School, and up until November of 2020, when he joined Red Argyle, he had a series of what he calls "day jobs." His experiences as an actor and in other professions make him a perfect addition to Red Argyle's adaptive, tenacious, and curious crew!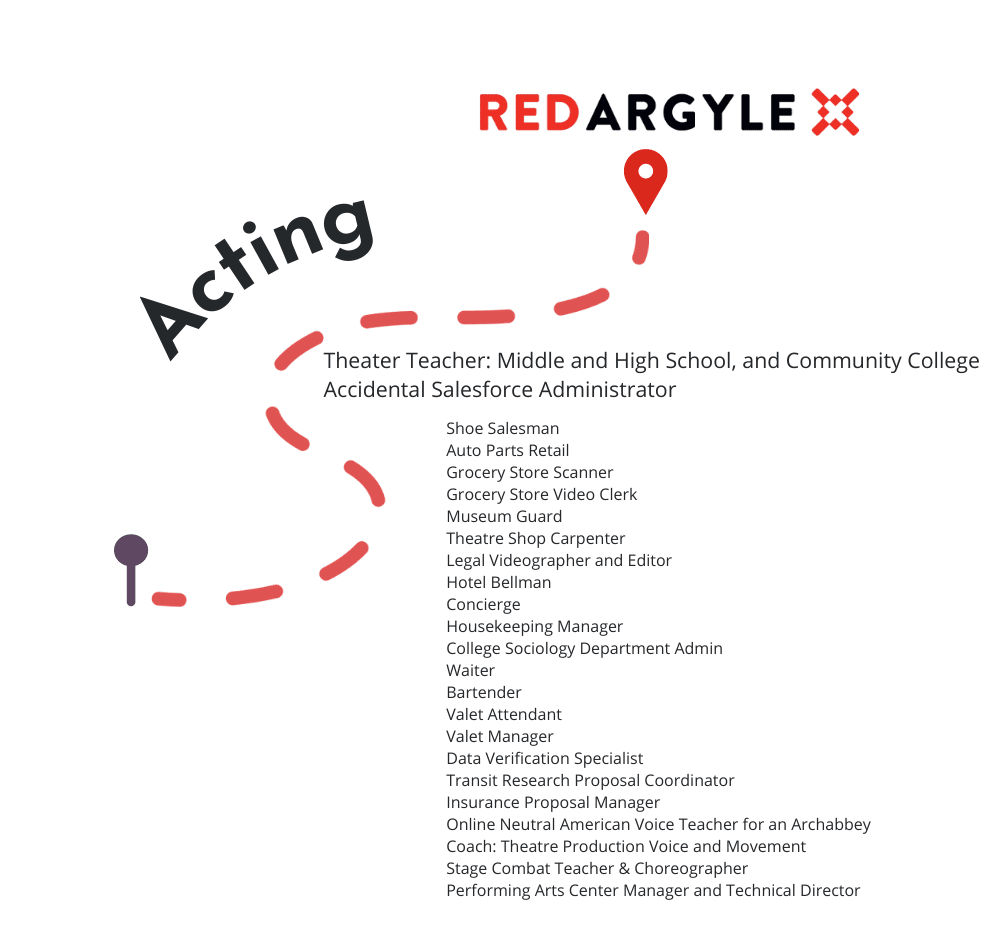 Aaron is involved in various projects and Red Argyle work groups (and regularly contributes to Red Argyle's thought leadership content). Daily, he manages about seven Red Argyle Engineers. He works with consultants and helps engineers build solutions (and builds some of his own).
Fun Facts (as if we need any): Aaron's go-to productivity tricks are Timeboxing and short walks, and his most used emoji is "This," which is the up arrow with the word "this." (We are fans of Slack as the primary communication tool around here!)

Aaron, tell us about your journey to Red Argyle.
I started getting paid as an actor in 1997 while still in high school. Acting is my passion, I've spent a lot of time learning it, and I'm good at it. I believe I can sit opposite some of the best in the acting business and hold my own.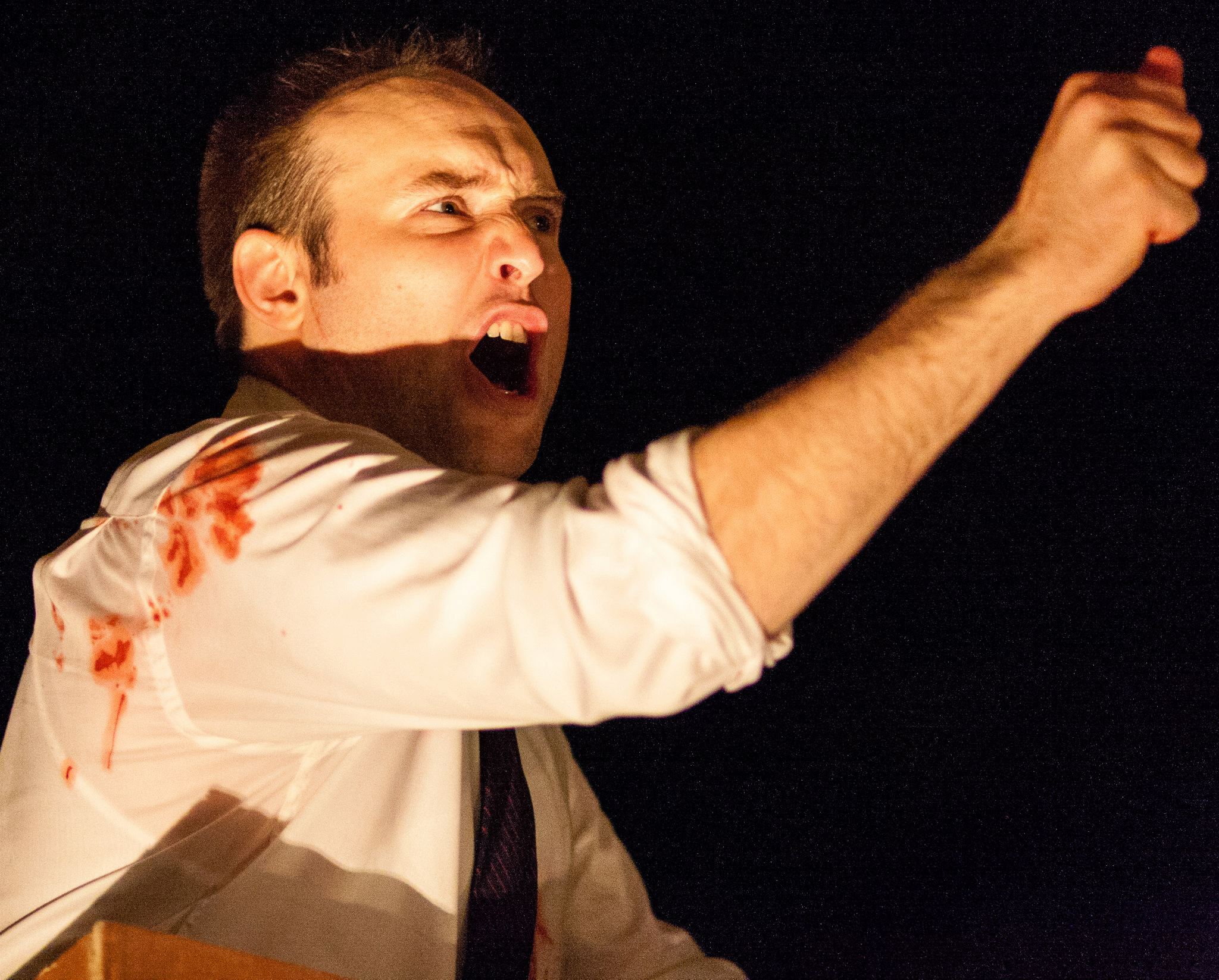 Over the last 20-something years, I realized that there are recurring preconceived ideas about acting, such as:
Actors shouldn't try to have a career or strive for a job they enjoy because they need to focus on acting. Because Other careers are not flexible enough and will suck you in. You'll quit acting for something more stable.
Actors need very flexible jobs so they can walk away if needed.
Actors should be waiters or bartenders, so shifts are covered for auditions. (Yeah, that might mean no benefits, but that's just life.)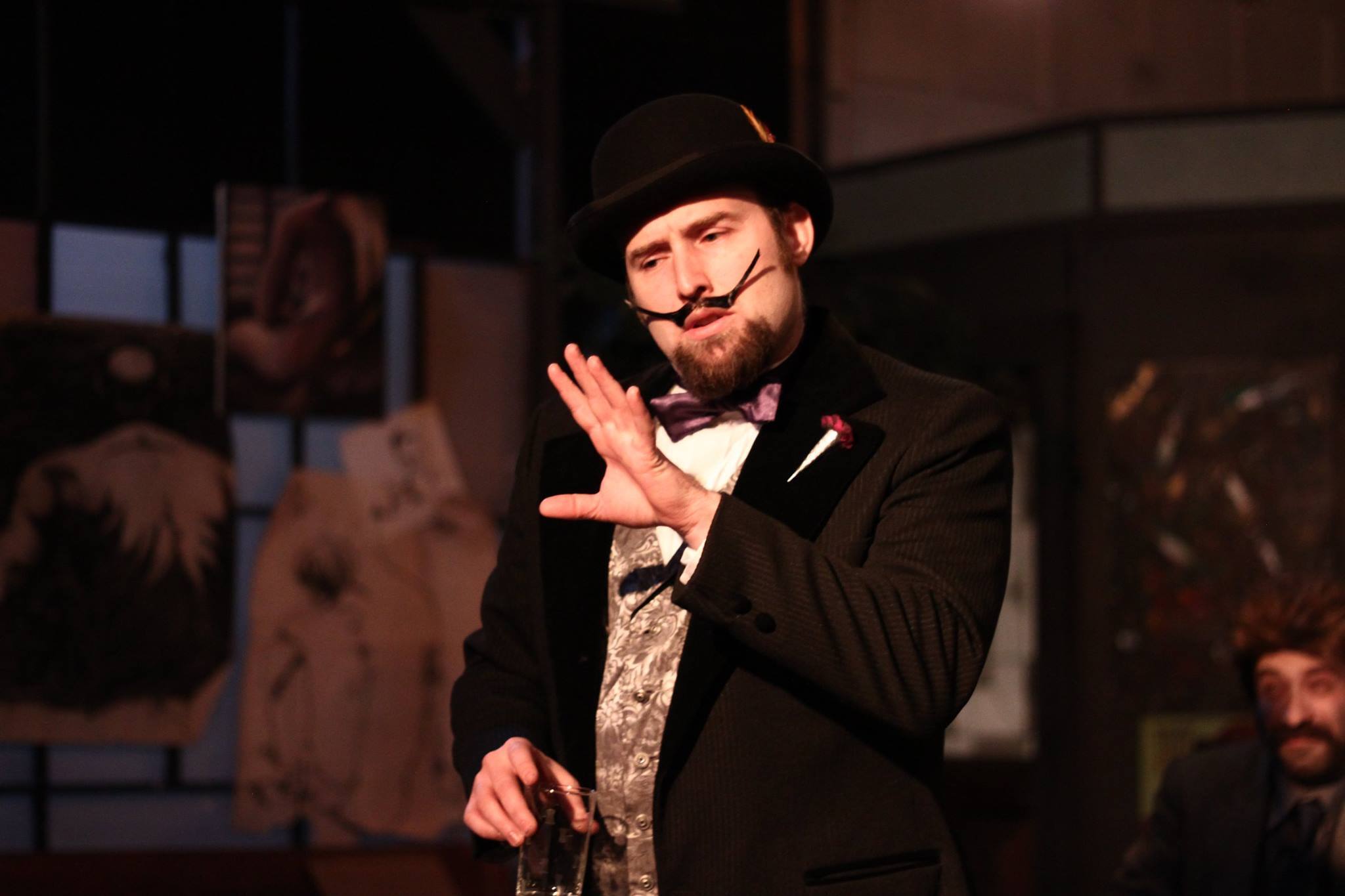 Red Argyle is the first place where I feel I can be successful and comfortable in both worlds–and not have to choose between survival and happiness.
Yes, like most actors, I've worked a variety of day jobs–I think over 20 jobs by the time I joined Red Argyle. I didn't accept those preconceived ideas about being an actor. When I started understanding how Salesforce helps people and companies grow, I focused on learning Salesforce and found a place that helps me grow as a Salesforce professional. I can use my skills, live a better and more comfortable life, and not give up on my dreams.
I've never missed an audition due to work at Red Argyle, booked roles in films and commercials, and am finally back to building my acting career to where I wanted.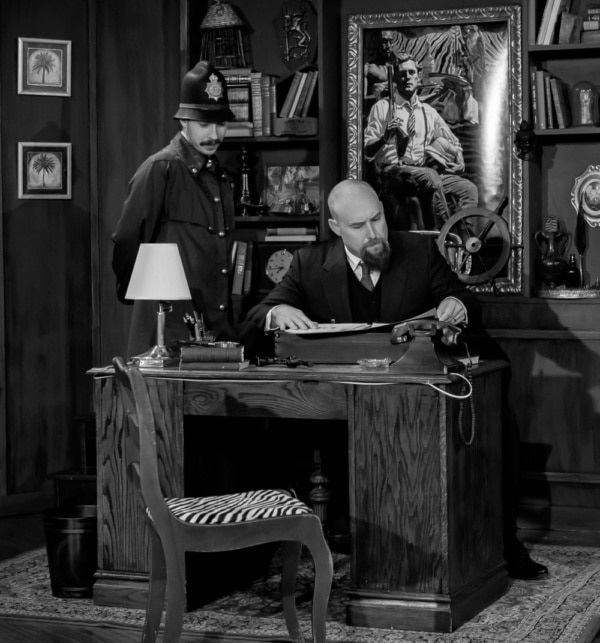 I recently sat on a set with a bonafide movie star I've followed since I was a kid. We improvised our characters' relationship history while they were lighting the scene.
What's your experience with Salesforce?
The first time I used Salesforce, I wasn't a fan. It wasn't intuitive. There were error messages, a bunch of tabs I didn't use, and options I couldn't use. I later realized that my first experience with Salesforce was with a poorly maintained instance.
When I was a public school teacher (as many in my family are), I had to make sacrifices for school shows and community events. Because of this, I drifted away from my goals. Finally, I took all the customer service, communication, and organizational skills I developed running a theatre company to take a second look at Salesforce. I trained on my own, using Salesforce Trailhead and online resources. After two years, I built up my Salesforce Administrator knowledge and earned my first two certifications.
Now at Red Argyle, my career as a Salesforce professional has expanded. I'll have ten certifications by the end of 2022. I've recently completed the Salesforce Strategy Designer certification and have three other certifications on my to-do list (Business Analyst, Sharing/Visibility Architect, and Dev 1). I work with global clients and have a great team, and my co-workers respect and support my goals inside and outside work.
I don't like the word "evangelist" because it's used frequently in our space, but I constantly realize all the ways Salesforce helps people solve problems. So, my outlook on Salesforce is 180 from where I started. I recognize from my first experience with a poorly configured and stagnant Salesforce org that I was fixated on the limitations. Now, I have the resources, including the Salesforce community, to think beyond the platform's technical capabilities and determine all the possibilities of Salesforce. I'm a part of a community of Salesforce professionals who are becoming increasingly consultative daily.
What are you grateful for?
I'm grateful for my family, who are very supportive. I'm grateful for my health and my family's health. I'm grateful for open possibilities.
What are you good at, and how did you discover it?
I'm a very skilled observer. I use this skill at work by noticing things about non-verbal behaviors. People don't always express their objections or concerns verbally and can sometimes hesitate depending on who is in the room. So it's important to know if proposed solutions are really what will fulfill a stakeholder's need or if they're just not speaking out.
In acting school, we had an assignment called Animal Metaphor or Animal Exercise, where you observe an animal and then try to act as the animal in different situations. It's about observing the inner life, not just mimicking movements.
I chose a Japanese snow monkey at the Central Park Zoo in NYC. I must have gone back to the zoo two or three times to watch them for hours. Unfortunately, I was surprised by a classmate playing a tiger in class. My snow monkey suffered a gruesome death. Other than that, it was a pretty successful exercise, and I learned a lot.
What are the sounds that make up the background noise in your life?
Spotify. Lots of rock and blues. Tube amps when work is over. And overdrive and delay pedals. American guitars, if possible.
What have you learned about life from watching movies?
I've learned so much about life by watching movies. An entire structure and mythic things are going on in movies that most people don't even realize.
If you were to study film structure, down to individual scenes and moments, and understand the basic storytelling tools, such as reveals, reversals, dramatic irony, dramatic tension, telegraphing, dangling clauses, characters struggling over objects and places as a substitute for relationships, connections, vulnerabilities, etc., you would understand more about real people in real situations.
What advice would you give yourself if you could go back in time?
No one knows their own worth in high school. High school ends. And none of what seems permanent or crucial during that time will matter that much later. I promise.
What fantasy invention would you want to exist in reality?
Global air purifiers. Or some long-range universal remote that could instantly shut down massive polluting factories without explanation, just to help people reconsider what things are worth continuing.